welcome to Rock Island 4x4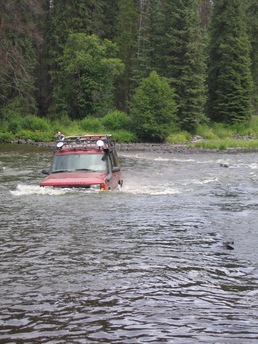 Mackenzie Trail Bc 2008
Rock Island 4x4 was established in 1999 and has has grown from just importing Defenders to completely rebuilding Defenders to our own spec'. Left hand drive conversions, Disco 1 300 Tdi conversions and full genuine and Aftermarket parts sales.
We specialize in importing Landrovers into BC Canada. The best 4x4 ever made , Land Rover Defender & the Land rover 90" , 110" & 130" are still a hand built vehicle and can be stripped down and rebuilt and customized to meet all needs and budgets.
We sell all parts both genuine LR and aftermarket to all Land rover owners with the help of our leading parts suppliers in the UK who give us 24 month warranty on most parts and prices that allow us to be competitive yet local and offer a warranty system that can be backed locally.
Rock Island 4x4 purchases its Land Rovers direct from one source in the UK which gives us the quality control we need to ensure the best value for money whilst meeting our own company standards.
All of the Land rovers that we import are on the original frame and bulkhead. We look for the best available whilst trying to meet our customer budgets. In Canada a Land Rover needs to be 15 years old to be eligible for importation there for years of availability range from 1984 through to 1997 at the current time. For the USA the vehicle needs to be 25 years old to be legally imported. We are a commercial auto importer and work with brokers to ensure correct clearance with Customs.


---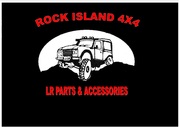 hours of operation & contact details, disclaimer

Rock Island 4x4 is open Mon-Friday 0900am to 1700pm Pacific time
Email tomailto:jd127130@gmail.com, call us @ 250 701 5310
Although Rock Island 4x4 supplies Land Rover Defenders and all Land Rover Parts and accessories both genuine and aftermarket we are in no way affiliated or connected to the Land Rover company or their branding.